Todaynic.com, Inc is a Guangdong-based network company founded in 2000. As one of the first ICANN and CNNIC accredited registrars, Todaynic is also a leading provider of services in domain name registration and web hosting. Since its establishment, we commit to China's e-network system and network technology development. We provide comprehensive network solutions to a wide ranging and influential group of clients. Todaynic was founded with the goal to provide excellent customer services to every potential client.
Development Strategy: Enlarge our customer base to every corner of the world.
Owe to the comprehensive network solutions, leading technology and excellent customer services we provide, Todaynic has experienced remarkable success. Recently a domain trading platform, Domain Exchange (http://e.now.cn/) has been created as to fill the gap in China's domain market. Todaynic is also the first and the only registrar that joins GDNX (Global Domain Name Exchange) so far.
Our Services:
Internationally available: Domain name registration, Corporation Email Nationally available: Domain name registration, Corporation Email, Virtual Host, Domain Transaction, Smart Site-builder, Website Promotion and more.
Our Goal:
Todaynic offers a full suite of Web-related services to fulfill and exceed our customers' expectations. With DNS, Server-Management System, Anti-spam System, Self-develop GCDN Accelerator and other network solutions, we strive to develop a feature-rich e-commerce platform.
Honors:
Famous Brand in the Global Internet Service Industry
Authoritative Provider in Domain Name registration & Web Hosting in China
One of the first ICANN Accredited Registrars in China
CNNIC (China Internet Network Information Center) Accredited Registrar
2007 CNNIC Accredited CN Golden Registrar
2006 CNNIC-Accredited Golden Registrar
2005 CNNIC Most Progressing Provider In Domain Name Registration Services
2007 HKDNR Golden Service Partner (Overseas)
HKIRC&HKDNR Best Performing Service Partners Sliver Prize
2006 Top 10 Customer Most-Satisfied Brand In China Internet Service Industry
National Trustworthy Entity In China Information Industry
Member of China Internet Association
Member of Guangdong Communication Association
Accredited High Technology Corporation for Software Design and Software Solution
Top of the Alexa (www.Alexa.com)Traffic Rankings Among the Same Industry
National Famous Brand of Virtual Hosting Technology Developer
One of the first Providers to Offer JSP、PHP、ASP、ASP.NET、PERL、CGI Scripting Languages & Diverse-Database.
Our Branch:
With great quality and excellent service, Todaynic has gained wide recognition and trust from our customers. Since its establishment, our customer base keeps growing. We have set up branches in Hong Kong, Guangzhou and some other cities, and have signed more than one thousand resellers in China's 31 provinces (including Hong Kong and Macao) and Southeast Asian region.
Our Value:
"The Better Network, The Better Life." Todaynic firmly believes that excellent network services lead to a better life! From competitive pricing to value-added educational resources, useful tools, services and support, we are focused on ensuring that all customers derive the maximum benefit from their investment in the Web.


Buildings


One of the first ICANN
Accredited Registrars in China


One of the first CNNIC
Accredited Registrars in China


CNNIC Accredited
CN Registrar in 2008


CNNIC Accredited
Chinese Domain Name Registrar in 2008

2007 CNNIC Accredited CN
Golden Registrar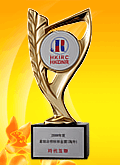 2008 HKDNR
Golden Service Partner (Overseas)